WhatsApp is the most used instant messaging application (IM) in the world: it counts more than 800 millions of users per month (April 2015).
But is it the best app ever? No.
After trying, and used for a while, Telegram, I realize how much WhatsApp is left behind, how many disadvantages it has compared to the various alternatives. So here are the reasons for me for abandon WhatsApp! 😀
Obviously I don't start talking about alternatives, it's just a small list of what for me are flaws, a small personal outlet, here is
1. Backup & Smanettoni (sincronizzazione)
Chi cambia spesso ROM o telefono, sa benissimo che c'è sempre bisogno del maledetto backup (con conseguente ripristino) per non perdere le conversazioni.
Ah! During these operations - flash, or device change - there is a good chance of not receiving messages. NEVER AGAIN.
Zero slamming with synchronized messages .. but this is not the case with WA.
2. Two or more devices
Hai due smartphone e vorresti usare WhatsApp su entrambi!? NO! Non puoi.
Supponiamo di avere un dispositivo A, sul quale è già attivo WhatsApp, e un dispositivo B, on which I am going to activate it. As a result, the device A will no longer be verified, WhatsApp will only work on the device B. It unfortunately should I use the device A, you will enter a very annoying loop di avvisi, che appariranno random utilizzando qualsiasi altra app, ogni 10-20 secondi: "This phone cannot be verified. You have probably registered your phone number on WhatsApp from a different phone."

3. PC & Tablet
A few months ago it was introduced WhatsApp on the PC, come web app, meglio non parlarne..
I tablet, invece, non sono supportati. Ovviamente ci sono vari metodi per avere WhatsApp sul tablet, ma – nativamente – non è una app per Tablet.
4. Sicurezza & Privacy
Security is not the best, only recently WhatsApp has striven to add message encryption. As far as I know, however, messages always remain on their servers (correct me if I'm wrong), although there is no synchronization on multiple devices.
The same applies to Privacy, which is not customizable; hide your info from anyone or anyone, or block the individual contact.
5. Groups
Gruppi che vengono fuori come funghi, sei stato aggiunto al gruppo x, you have been added to the group y, you have been added to the group z. 20 different groups .. all made by the same people; a group by occasion or event.
Ma questo sicuramente è più un problema delle persone 😉
6. Upload previous messages
WA è l'unica app che, per leggere messaggi più vecchi, ti mostra il tasto per caricarli…
7. For a fee
Here, this would not be a real problem, because in the end they are only 89 poor annual cents, but unfortunately this leads to the next point:
8. Help, Wuozzzup has expired !!
"Ciao XD mi e scadutto Wuozzup." "Eh, mi dispiace" "Cm fcc a attivarlo? Mi kiede la karta di kredito e io nn c'è loooo!!1" "Boh, ci sono più modi, prova con il tuo operatore o paypal" "ke cozè??" "dai te lo pago io, vai tra" "grz XDXD icsdì"
Ecco uno screen, sotto c'era qualche altro pagamento 😀

9. File
Un grosso limite di WhatsApp sta nello scambio di file. Molti formati non sono supportati e di conseguenza non possono essere inviati. Diciamo che si limita solo ai file multimediali, i quali però hanno limiti di dimensioni e, inoltre, vengono compressi automaticamente.
10. Updates
I don't update my apps often. But when I enter the Play Store to select the apps to update, I always find a new WhatsApp update.
"Hmm, let's see what's new!" Nothing.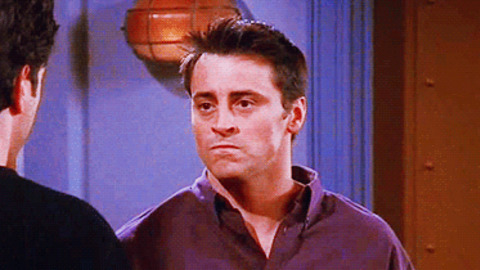 In pratica questa applicazione viene aggiornata quasi ogni giorno.. per niente. Non mi credi? Guarda il changelog. Yes, calls and Material design have been introduced recently ... but all other releases? Hahaha someone explain it to me! 😕
Rimane comunque il fatto che sia l'app più usata. Tuttavia a breve terminerà il mio abbonamento e credo di abbandonare WhatsApp, sostituendola con Telegram.
In which case did you find yourself? And, did it force you to abandon WhatsApp definitively? What did you replace it with? Let us know!