Today we are talking about a great offer for one of Xiaomi's wireless vacuum cleaners, that is Xiaomi LEXY JIMMY JV71, available for purchase at the price of only 149 € with shipping from Europe. This is an all-time low, the lowest price ever! The last offer available with coupon in fact proposed a price of 190 €.
Features Xiaomi LEXY JIMMI JV71
We are talking about a 2 in 1 vacuum cleaner with a powerful motor that reaches 100000 RPM and a 2500 mAh battery that guarantees up to 45 minutes of autonomy, which however decrease using JIMMI JV71 at maximum power. It weighs just 2.3kg and measures 109 x 24.9 x 17cm. The dust container has a capacity of 0.5 liters and is equipped with a HEPA filter. Inside the box we find all the accessories to be able to use Xiaomi Lexy Jimmy JV71 in any situation.
Battery: 2500 mAh
Autonomy: up to 45 minutes - 350 m²
Suction: 130 AW (Air Watt)
Weight: from 1.15kg to 2.3kg
Size: x 109 24.9 17 cm x
Return to index ↑
Price, coupons and offers
Currently you can buy Xiaomi LEXY JIMMY JV71 online for the price of 149 € at Banggood. The lowest price ever recorded to date is obtainable thanks to the following discount code.
Return to index ↑
At Banggood
Return to index ↑
On Amazon
Ask us about international distributors
Ask us about international distributors
in stock
2 new from 239,00 €
2 used from 222,27 €
Ask us about international distributors
in stock
1 used from 195,02 €
Ask us about international distributors
Ask us about international distributors
in stock
6 new from 149,00 €
Last price change: 23 January 2021 10:55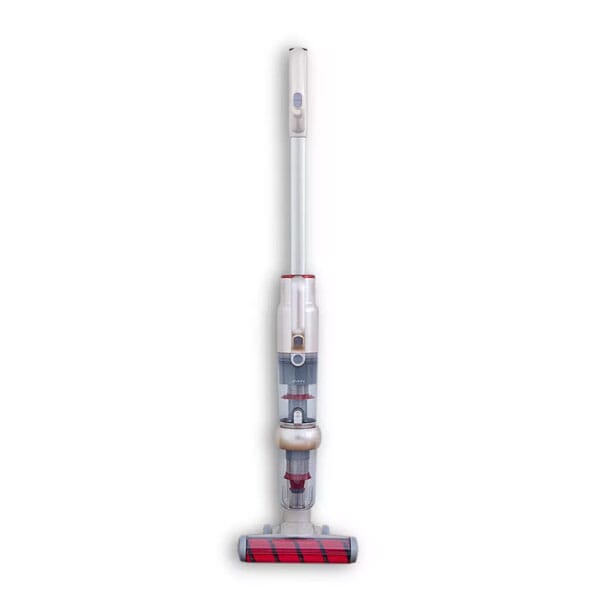 Xiaomi JIMMY JV71: wireless vacuum cleaner at 149 € shipped from Europe
Ask us about international distributors