KaBang Studios it's a whole team of developers Italian, composed of two brothers, who makes very nice Arcade games for both Android and iOS. It has already released two free games that boast a few thousand downloads and the third one was launched yesterday: Flow Rider.
Flow Rider is a game designed for the summer and our goal will be to ride the waves and avoid the balls that will be thrown at us, all with a simple tap. It may seem trivial, but the random arrival of waves from left and right will put a strain on your reflexes.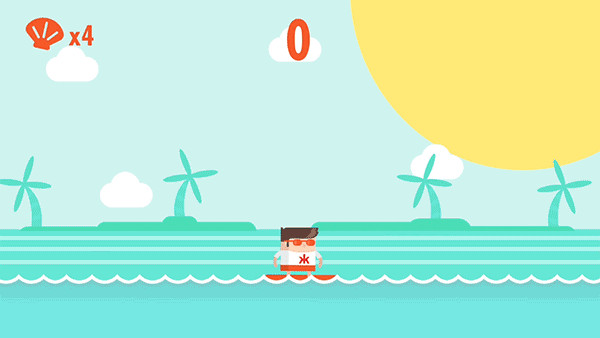 The aim is to be able to ride as many waves as possible and for every 10 jump we will receive as a prize a shell, with which you can then unlock new characters; some of the characters available are the green robot di Android, Super Mario, Yoda di Star Wars e Walter White (aka Heisenberg) Of Breaking Bad..
Flow Rider is an 2D game with a very neat minimal graphics. It is suitable for any age and lets you challenge your friends both via Google Play Games and via Facebook.
You can download it via the following badge on Android
or on iOS
The game is free to play and is a great summer pastime; try to beat my score of 23 jump! 😀
Also read: the list of best Android games