Offer for Lemnoi WiFi Video Surveillance Camera. Available on Amazon, you can buy it at discounted price of 47,99 € instead of 59,99 € by entering the following coupon code Checkout.
Features
[100% Wireless] Works with an integrated 3000mA rechargeable battery (a recharge that lasts 3 months longer), no cables, no electrical connection. Video resolution is 1080P HD. The videos and images captured are clear and detailed.
[Night vision] Thanks to the infrared led, you have a clear vision even at night up to about 10 meters away, real-time video that you can consult the protected place in real time, directly from your smartphone.
[Motion sensor] Thanks to the PIR, the camera includes a motion sensor which, if activated, starts recording events and push notification to your smartphone. Multi camera support, With a single APP (CloudEdge) you can access all your cameras simultaneously.
[View all] Versatile viewing through the home security camera with 120 degree viewing angle, 4 digital zoom x by pinching the screen. The IP camera compatible only with 2,4GHZ WIFI.
[Easy to use] The app is called CloudEdge, download from Googleplay (android) or APP store (Ios) or scan the QR code manually. The product has a 2 year warranty, including lifetime technical support.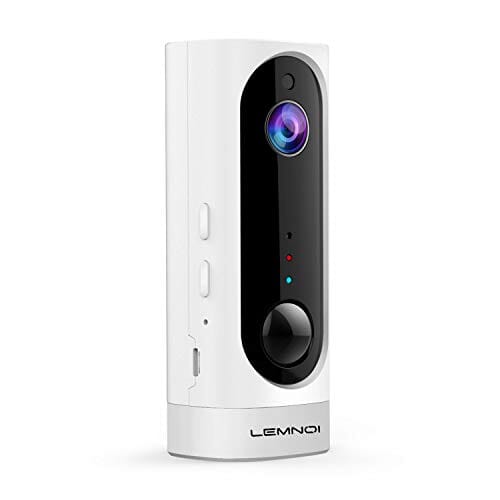 Lemnoi WiFi video surveillance camera on offer at 48 € instead of 60 € with coupon