GeekBuying today it offers us a really tempting offer for TicWatch Pro discounted for only 179 euros thanks to a discount code. But the most interesting thing is that the offer is applicable on all warehouses, including the Italian one! This means that shipping (free) takes place directly from Italy with fast delivery in 1 or 2 days by Bartolini courier.
Features
Ticwatch Pro it is equipped with a layered display for two modes of use: smart with all active functions and autonomy up to 5 days ed essential with training functions that brings autonomy up to 30 days. Obviously there is no lack of GPS, Bluetooth and WiFi. The display is from 1.39 ″ AMOLED with 400 resolution x 400 pixel and everything is managed by Wear OS. This smartwatch is completed by a battery of 415 mAh and water resistance with IP68 certification.
The unique 2-mode layered display design ensures optimal battery life: 30 days in 'Essential' mode (with Fitness Features), 5 days in 'Smart & Essential' mode, 2 days in '' mode Smart '' and 5+ hours with continuous use of GPS.
With Wear OS by Google, Ticwatch Pro helps you check your daily schedule, listen to music and receive notifications. Make phone calls and reply to messages if paired with Android devices.
The ideal training companion with integrated GPS, heart rate monitor, pedometer, burned calorie counter, speedometer and cadence meter.
Direct access to Google Assistant to check weather conditions and smart devices at home, start a run, create a reminder and much more.
Warranty policy: 30-day money-back guarantee, for any reason; 2-year legal guarantee for reasons related to product quality. Be sure to choose "Mobvoi Official Store" to guarantee quality. In case of any problem, please contact us via 【voc-it@mobvoi.com】
Return to index ↑
Price and Discount Code
Ticwatch PRO Black
ONLY 50 pieces!
Ticwatch PRO Silver
ONLY 50 pieces!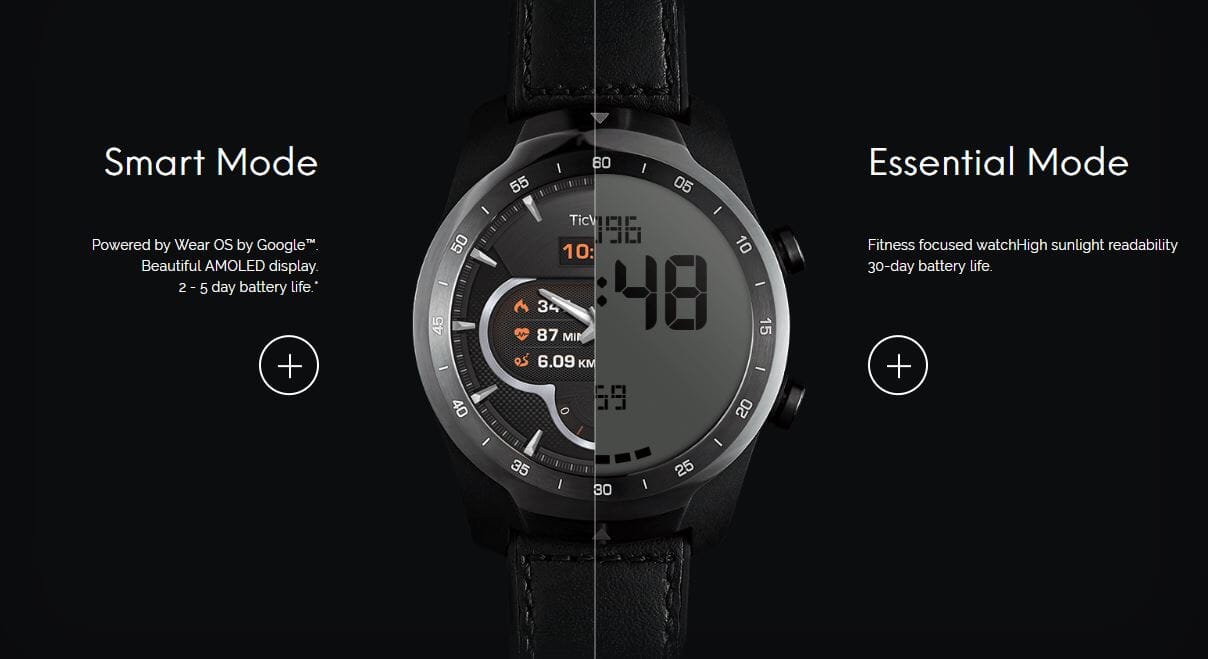 BOMB offer for TicWatch PRO: 179 € with coupon sent from Italy