The new Xiaomi Mi Band 4 It is on offer only 20 euros thanks to a discount code on Banggood. At the end of the article, therefore, all the prices and offers online to buy the brand new one Xiaomi Mi Band 4 at the best price.
Features and Technical Data Sheet
On the new one Xiaomi Mi Band 4 we find the new display AMOLED in color 0.95 ″ 120 x 240 pixels with 2.5D scratch-resistant glass and 400 nits of brightness. The battery is 135 mAh in the normal version, while in the version with NFC the battery is 125 mAh. For the "standard" version the days of autonomy are about 20, while in the NFC version they are reduced to about 15 days.
We also find a built-in microphone to dictate commands to the voice assistant, the ability to monitor fitness and swimming activities, sleep quality, heart rate, weather, app and call notifications. The connection is made via Bluetooth 5.0 LE. Xiaomi Mi Band 4 is also water resistant up to 50 meters deep. It weighs just 22.1 grams in the standard version, while the NFC version will weigh 22.2 grams.
0,95 ″ AMOLED display 120 x 240 pixels, 400 nits of brightness, 2.5D anti-scratch curved glass
135 mAh battery (Standard Version) - 125 mAh (with NFC)
Time display, steps, heart rate, activity, weather, app notifications, calls
Integrated microphone for voice assistant
Possibility to monitor fitness and sleep activities
Three-axis accelerometer + three-axis gyroscope
Weight: 22.1g. 22.2g (NFC)
Water resistance up to 50 meters
5.0 LE, NFC Bluetooth connectivity
Return to index ↑
Price, coupons and offers
At the moment the lowest price to buy Xiaomi Mi Band 4 online is about 20 euros on DHgate in the Global version. To get the discount, simply apply one of the following coupons before completing the purchase.
Return to index ↑
Banggood coupon
Return to index ↑
Amazon offers
Last update: 27 January 2021 23:24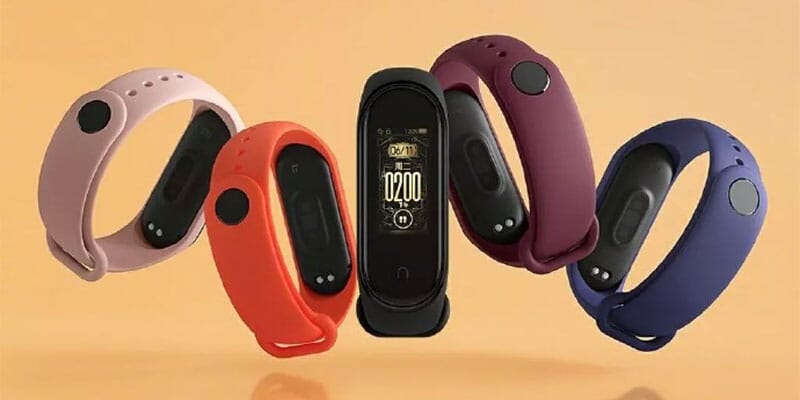 Xiaomi Mi Band 4 on offer at 20 € in the Global version shipped from Europe